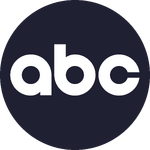 The American Broadcasting Company, also known as ABC, is the television network that airs A Million Little Things.
History
[
]
In the 1920s, NBC and CBS were the two main radio networks available. NBC had two different networks, the Blue network and the Red network. In 1943, NBC sold its Blue network to Edward Novel, who changed its name to ABC, in 1944. The ABC network began its airings on April 19th 1958. The three letters of its acronym have earned it the nickname "the alphabet network."
On February 9th of the same year, the ownership of ABC was transferred to UPT, and in 1953 it was owned by Capital Cities company. In 1996, ABC was eventually sold to The Walt Disney Company, which has maintained its ownership until the present day. Specifically, the network's full name is American Broadcasting Companies, Inc., and is owned by the acronym-named parent company ABC, Inc. (formerly Capital Cities/ABC Inc.), which is owned by Disney. Disney also owns Touchstone Picutres, and therefore also owns its subsidiary ABC Television Studio, formerly Touchstone Television, which produces Lost. Disney's Buena Vista Television is the entity responsible for the management of ABC Television Studio's and ABC's television syndication.
A Million Little Things

[

]
A Million Little Things was created by DJ Nash. On August 18, 2017, the show landed on ABC with a put pilot commitment, with Nash serving as writer and executive producer. Aaron Kaplan and Dana Honor from Kapital Entertainment were also announced as executive producers.[1]
The show's title comes from the popular adage "Friendship isn't a big thing – it's a million little things", and was described as "being in the tone of The Big Chill".[1] Being his first hourlong project, Nash explained that he got the idea for A Million Little Things following his project Losing It, and that the show was loosely based on a personal experience:
It's an optimistic look at how the loss of a friend is the impetus for the other seven to finally start living, to make a promise to him and to themselves to finally be honest about what's really going on... I know in my own life, my friend's passing is a constant reminder to keep things in perspective.[1]
On January 26, 2018, the show received a pilot order by ABC.[2] Casting for the main cast started in February 2018 with David Giuntoli,[3] and ended the next month with Lizzy Greene.[4] Shooting for the pilot took place from March 13 to March 30, 2018,[5][6] in Vancouver.[7] It was directed by James Griffiths, who also serves as executive producer for the series.[8]
On May 9, 2018, the show was officially picked up to series, and was announced to be co-produced by ABC Studios and Kapital Entertainment.[9]
External links
[
]
References
[
]